Roof Repairs and Maintenance
The roof is one of the most important structures on your home, and roof maintenance and repairs can increase its longevity when it is damaged by the elements. Following a roof maintenance program and making repairs as necessary is crucial for keeping your roof in top condition through the extreme Arizona heat, cold, and monsoon season.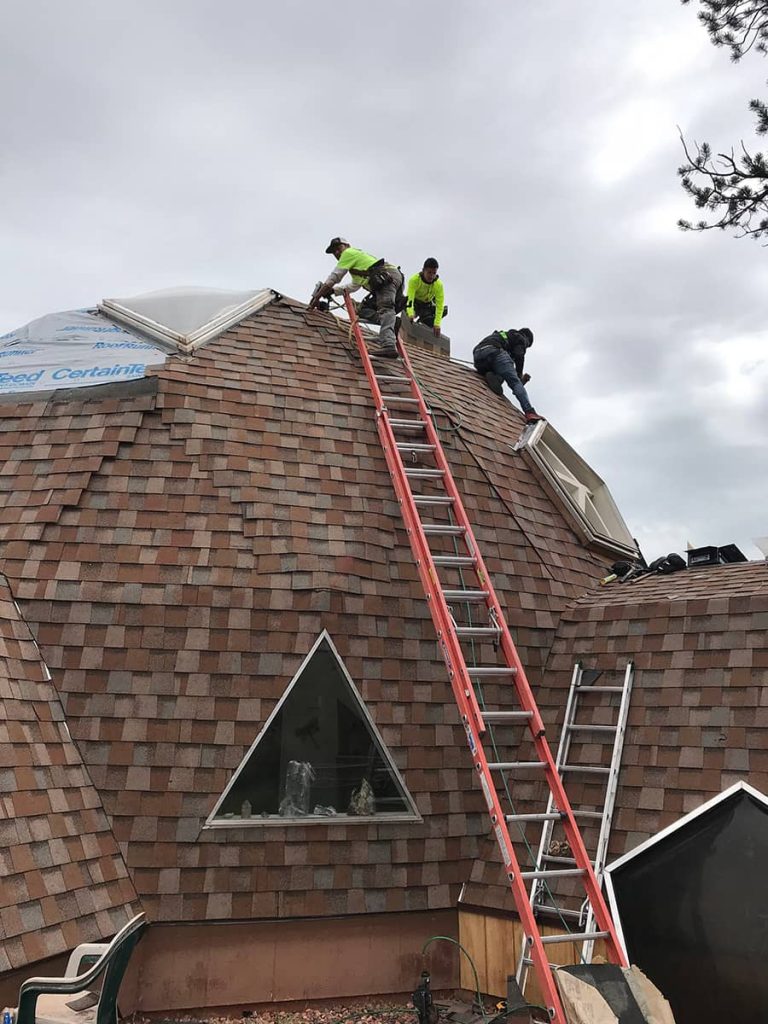 Hahn Roofing offers roof repairs for homes in Northern Arizona that have suffered major or minor damage. Repairing damage as soon as you notice it is critical for avoiding a complete roof replacement. Common roof repair services that we offer include:
Leak Repair
Leaking roofs must be repaired immediately to prevent water damage to your home. Roofs can spring leaks after severe weather or if they are damaged by a tree limb. Our specialists at Hahn Roofing will locate and repair the hole right away to prevent further leakage.
Shingle Replacement
Shingle roofing can be damaged by high winds and other severe weather. Missing or damaged shingles need to be replaced immediately to prevent water from seeping beneath and damaging your roof. We can replace lost shingles and repair cracked, curled, or broken shingles.
Emergency Roof Repairs
Sometimes, an extreme storm can cause severe damage to your roof overnight and necessitate an immediate repair. If a storm rips a hole in your roof or causes other extreme damage that requires an immediate fix, Hahn Roofing is available to help. Don't wait to repair severely damaged roofing; immediate action is necessary to prevent water damage and save your roof. We are often able to provide emergency tarping of a leak the same day.
Whether your home in Northern Arizona is missing a few shingles or has sprung a major leak, the expert team at Hahn Roofing can get it back in working order to prevent a costly replacement. Swift action is key for avoiding a re-roofing project. So, if you notice water leaking or signs of wear on your roof, contact us right away.
Early intervention is key for solving roofing issues!
Contact Hahn Roofing to schedule an immediate repair - or arrange a professional roof inspection to ensure that your roof is in top condition.