Roof Replacement and Installation
The roof is one of the most important aspects of your home, protecting it from water and other natural elements, but how do you know when it's time for a roof replacement? High-quality roofs should last for decades, but after years of withstanding the harsh Arizona climate, they eventually run their course. Professional inspections can help you determine when a roof replacement is necessary. When it is time to re-roof your home or to install a roof on a new home, it's important to consult with an experienced, licensed professional who can build a roof that lasts.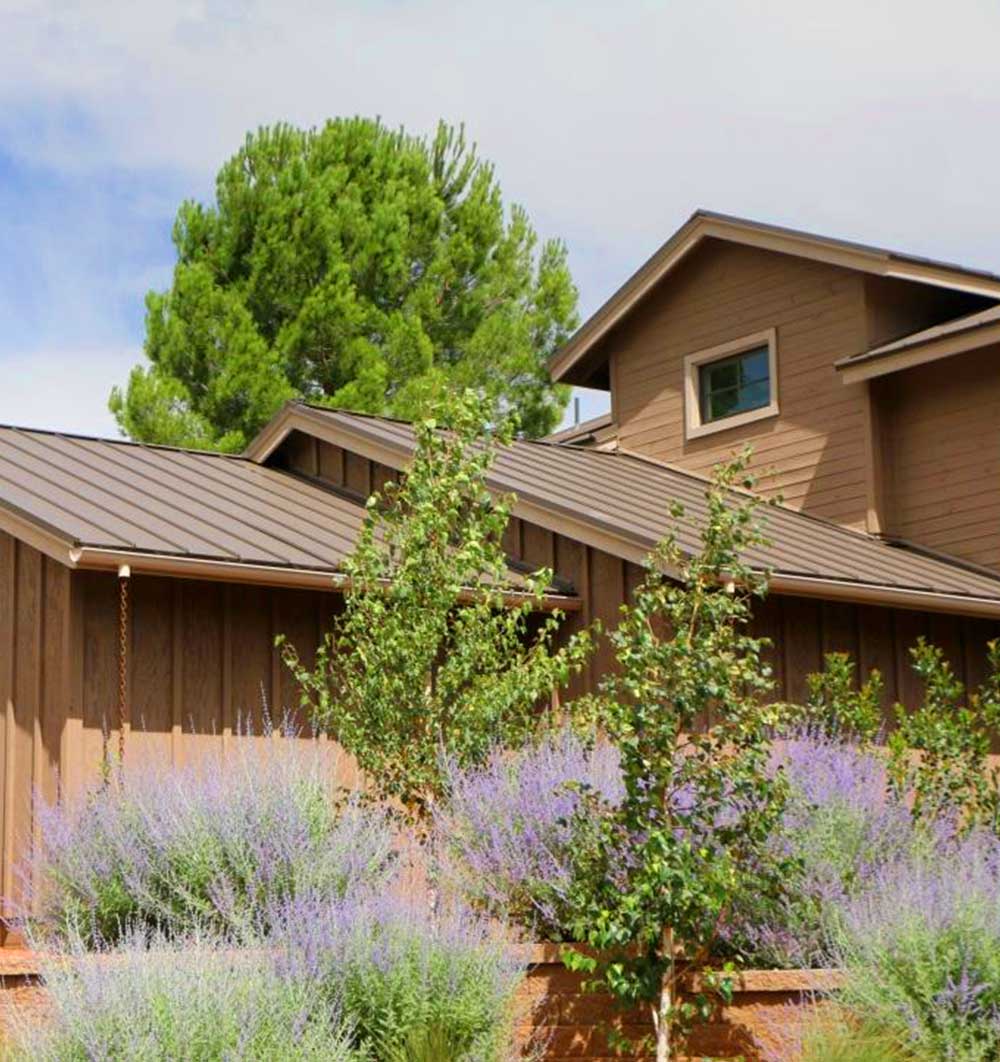 If you are building a home from scratch, you have a number of roofing options to choose from. Metal, shingle, tile, and flat roofs all offer much different aesthetics, and they each come with their own list of pros and cons.
One of the first things you should consider when making your selection is the size and structure of your home. Low-slope or flat roofs may require more surface area than roofs with a steeper pitch. Likewise, heavy materials such as slate and tile require a strong structure to support their weight. Our professional team at Hahn Roofing can help you determine which types of roofs are suitable for your specific home. With this information, you can narrow your selection and make your final decision based on your visual preference, budget, and ideal lifespan for the roof.
The best way to determine whether a roof replacement is necessary is to have your roof professionally inspected. However, there are a number of obvious signs that your roof has reached the end of its life. If you notice curled or cracked shingles, dark streaks, moss, or internal water damage on your ceilings or around your vents, it is most likely time to re-roof your home.
In Arizona, hail can cause acute damage to your roof and necessitate an immediate replacement. High winds and falling objects can also cause severe damage during monsoon season. Whether your roof has simply failed due to age or has been impacted by severe weather, you can take this opportunity to reevaluate the type of roof you want on your home.
Some homeowners may choose the same type of roof for their home when it's time for a roof replacement. Others may decide to upgrade to a material with better performance. In Arizona, metal roofs are extremely popular for their longevity, low maintenance, and energy-efficient properties. Shingle, tile, and flat roofs are three other popular options.
Partner with an experienced specialist who can get the job done right
When it comes time to install a roof on your new home or re-roof your existing home, Hahn Roofing is the choice for residential roofing services in Northern Arizona.